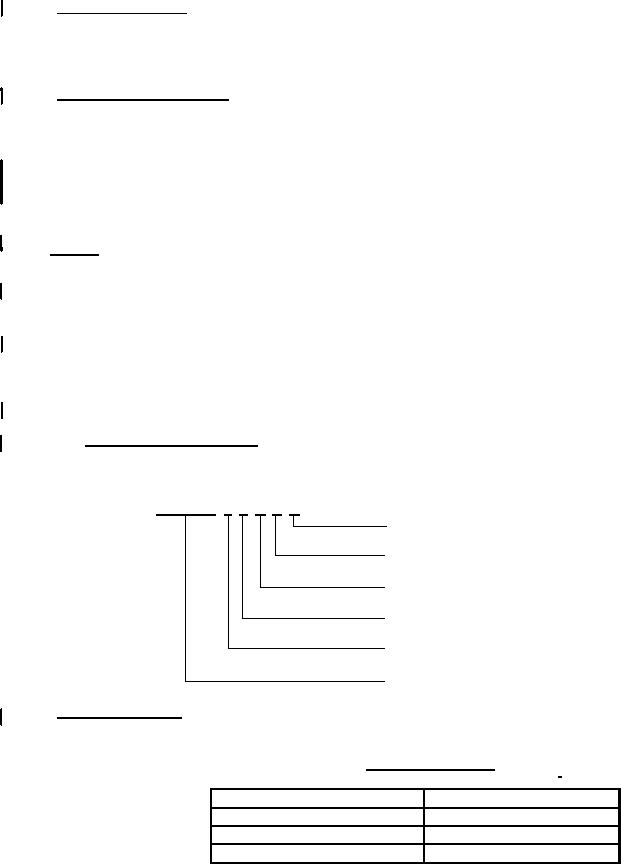 A-A-55618E
4.1 Product conformance. The products provided shall meet the salient characteristics of this commercial item
description, conform to the producer's own drawings, specifications, standards, and the quality assurance practices, and
be the same product offered for sale in the commercial market. The government reserves the right to require proof of
such conformance.
4.2 Certificates of Conformance. Manufacturer shall provide Certificates of Conformance for the caster working
temperature and the ultraviolet light stabilizer for the wheel material.
5. PACKAGING.
5.1 Preservation, packing and marking shall be as specified in the contract or order.
6. NOTES.
6.1 Unless otherwise specified, all dimensions are in inches.
6.2 Unless otherwise specified in the contract or purchase order, packaging shall be in accordance with ASTM D3951.
6.3 "Continuously" shall mean 45 minutes of rolling operation for each hour of work. The cycling of the stop and
go periods shall be at the option of the manufacturer.
6.4 Unless otherwise specified, tolerance: .xx  .12, .xxx  .031.
6.5 Part Identification Number (PIN). The part identification number (PIN) shall consist of the basic commercial item
description number followed by a dash number from Table I, a code letter for wheel material. Add "B" for Brake
(optional) and/or "L" for swivel lock (optional) and/or "G" for painted finish (optional) after PIN number.
Example: AA55618 -8 P B L G
Add "G" for painted green, omit for zinc plated (see 2.2.1)
-
-
Swivel Lock
Brake
Polyurethane wheel
Dash number
Basic CID number
6.6 Cross-reference data. Rubber wheel caster PINs per rev B of this CID have been cancelled and are replaced by
polyurethane wheel caster PINs.
Table II. Cross-reference table
Cancelled PIN
Replacement PIN
AA55618-8UBL
AA55618-8PBL
AA55618-8HUBL
AA55618-8HPBL
AA55618-12UBL
AA55618-12PBL
4
For Parts Inquires call
Parts Hangar, Inc
(727) 493-0744
© Copyright 2015 Integrated Publishing, Inc.
A Service Disabled Veteran Owned Small Business