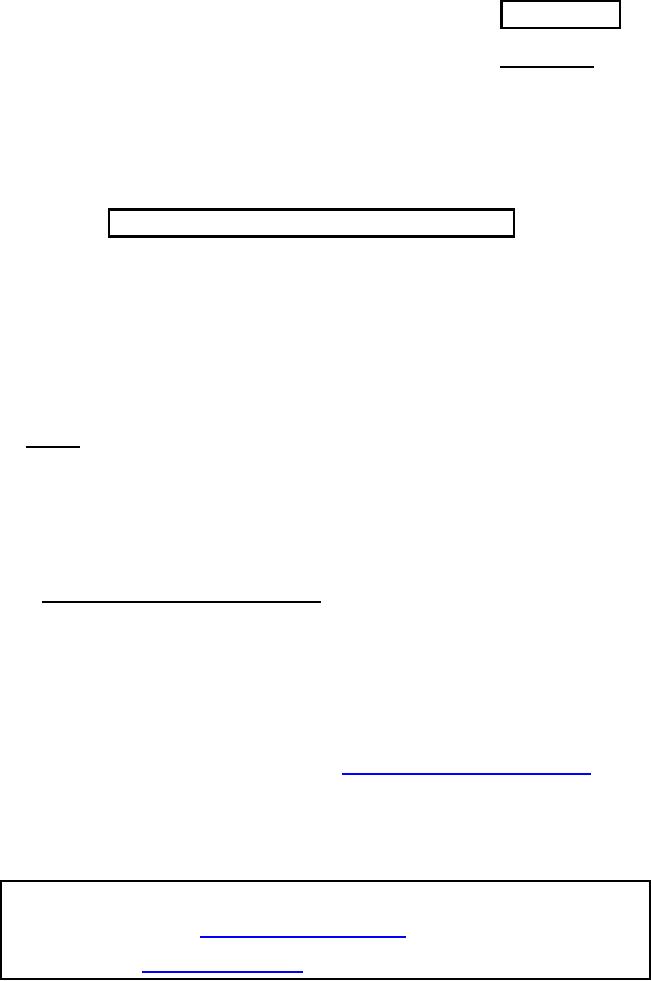 INCH-POUND
MIL-DTL-5683B
8 APRIL 2009
SUPERSEDING
MIL-T-5683A
16 MAY 1950
DETAIL SPECIFICATION
TERMINAL; TIE ROD, THREADED CLEVIS TYPE, AIRCRAFT
INACTIVE FOR NEW DESIGN AFTER 2 February 2001
This specification is approved for use by all Departments and Agencies of the Department of
Defense.
1. SCOPE
1.1 This specification establishes the requirements for one type of tie rod terminals for
aircraft applications.
2. APPLICABLE DOCUMENTS
2.1 General. The documents listed in this section are specified in sections 3, 4, or 5 of this
standard. This section does not include documents cited in other sections of this standard or
recommended for additional information or as examples. While every effort has been made to
ensure the completeness of this list, document users are cautioned that they must meet all
specified requirements of documents cited in sections 3, 4, or 5 of this standard, whether or not
they are listed.
2.2 Government documents.
2.2.1 Specifications, standards, and handbooks. The following specifications and standards
form a part of this document to the extent specified herein. Unless otherwise specified, the
issues of these documents are those cited in the solicitation or contract.
DEPARTMENT OF DEFENSE STANDARDS
AN665
Terminal ­ Threaded Clevis Type Tie Rod (Inactive for
new design)
(Copies of these documents are available online at http://assist.daps.dla.mil/quicksearch/ or
from the Standardization Document Order Desk, 700 Robbins Avenue, Building 4D, Philadelphia,
PA 19111-5094.)
Comments, suggestions, or questions on this document should be addressed to Defense
Supply Center Philadelphia (DSCP), ATTN: DSCP-NASA, 700 Robbins Avenue, Philadelphia,
PA 19111-5096 or e-mail to dscpg&ispecomments@dla.mil . Since contact information can
change, you may want to verify the currency of this address information using the ASSIST
Online database at http://assist.daps.dla.mil .
AMSC N/A
FSC 5340
For Parts Inquires call
Parts Hangar, Inc
(727) 493-0744
© Copyright 2015 Integrated Publishing, Inc.
A Service Disabled Veteran Owned Small Business