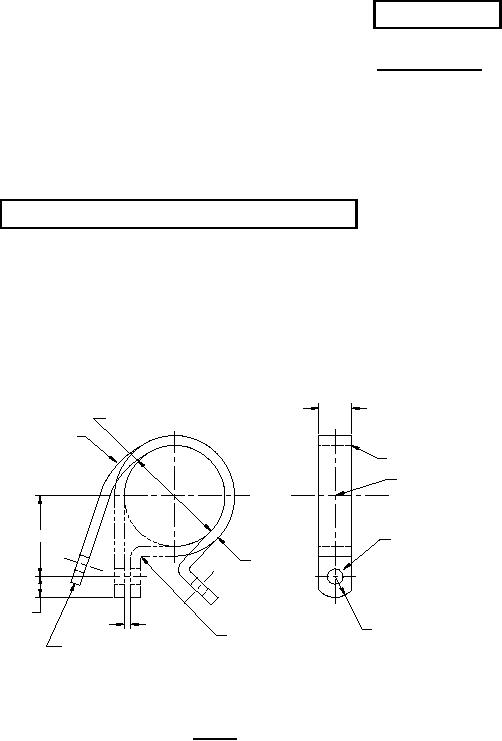 INCH-POUND
AN742 REV 13
5 January 2011
SUPERSEDING
AN742 REV 12
13 April 1995
DETAIL SPECIFICATION SHEET
CLAMP, LOOP, PLAIN, SUPPORT, AIRCRAFT
Inactive for new design after 13 April 1995.
This specification sheet is approved for use by all Departments and Agencies of the
Department of Defense.
The requirements for acquiring the product described herein shall consist of this
specification sheet and procurement specification MIL-C-8603.
SHAPE IN SOLID LINES REPRESENTS
W
ěD
CLAMP AFTER SPRING BACK FROM
THE 270 DEGREES FORMED POSITION
ROLE INSIDE EDGES
"AN" PART NUMBER
E
MOUNTING HOLE
T
X
G
R.375
R - RAD
CLAMP OPEN POSITION
FIGURE I. Clamp.
AMSC N/A
FSC 5340