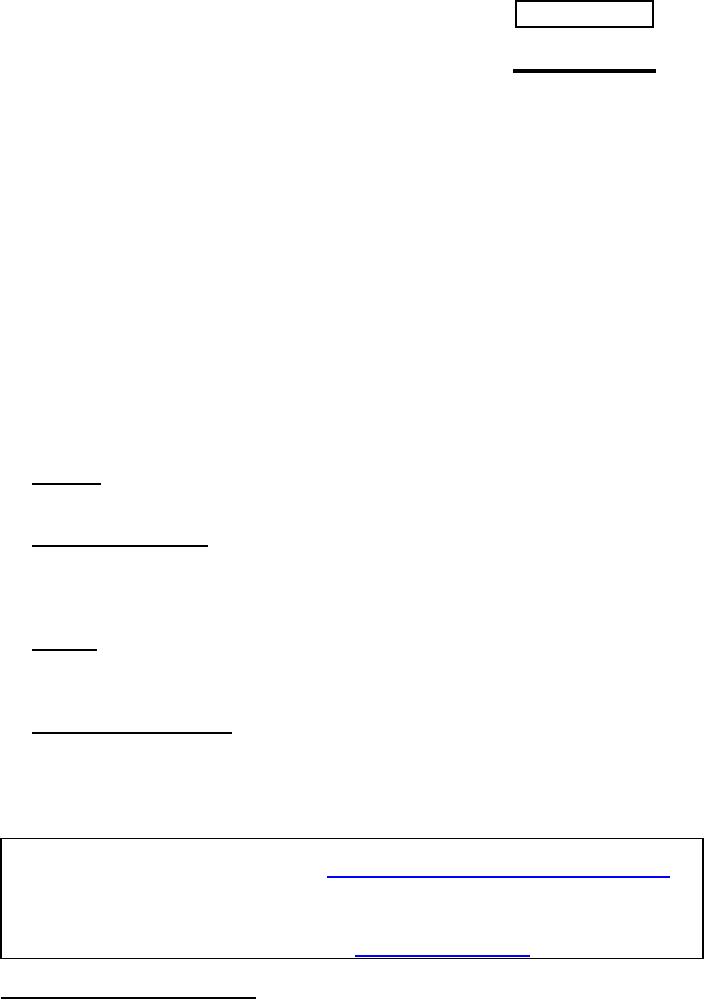 INCH-POUND
A-A-52406B
May 6, 2010
SUPERSEDING
A-A-52406A
May 12, 1998
COMMERCIAL ITEM DESCRIPTION
CLAMP, LOOP, MUFFLER
The General Services Administration has authorized the use of this Commercial Item
Description (CID) for all federal agencies.
1. SCOPE. This CID covers standard and heavy duty muffler loop clamps of various sizes. The
muffler loop clamps are hereinafter referred to as clamps.
2. SALIENT CHARACTERISTICS
2.1 Materials. Materials shall be weldable low-carbon steel or material of equivalent or greater
strength and characteristics (see 3.1).
2.2 Design and construction. The design and construction of the clamps shall be the prerogative
of the contractor. Each clamp typically consists of one U-bolt threaded on both ends, a saddle,
two hexagon nuts, and two lockwashers. Clamps are made in standard duty and/or heavy duty
versions, and shall be as specified in table I.
2.3 Function. The clamps shall be capable of securing the muffler to the exhaust system pipes
without loosening. The clamps shall show no sign of deformation when the nuts are tightened to
the applied torque specified by the manufacturer for the particular size clamp being used.
2.4 Identification and markings. Unless otherwise specified, identification and markings shall
be permanent and legible and shall include, as a minimum, the manufacturer s identification
code (CAGE) and the Part Identification Number (PIN) (see 6.1 and 6.3).
Beneficial comments, recommendations, additions, deletions, clarifications, etc. and any data that
may improve this document should be sent to DAMI_STANDARDIZATION@conus.army.mil or
U.S. Army RDECOM, Tank Automotive Research, Development and Engineering Center,
ATTN: RDTA-EN/STND/TRANS MS #268, 6501 E. 11 Mile Road, Warren, MI 48397-5000.
Since contact information can change, you may want to verify the currency of this address
information using the ASSIST Online database at https://assist.daps.dla.mil.
AMSC N/A
FSC 5340
DISTRIBUTION STATEMENT A. Approved for public release; distribution is unlimited.